A bright red heart for the heart centre –
Erhard Schiel thanks his rescuers with a gift as an artist deserves; with a painting.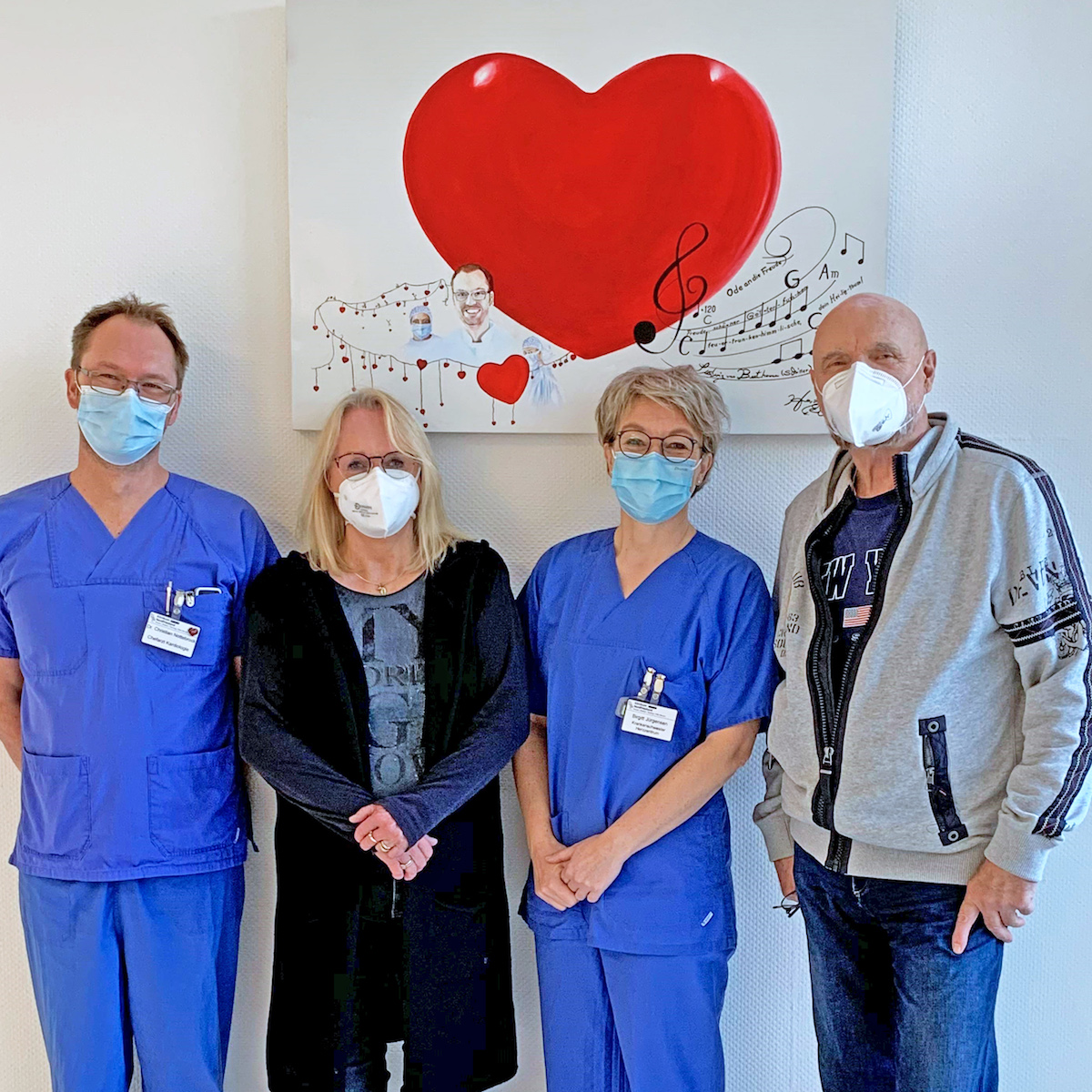 "My throat tightened, my jaw hurt and I had the feeling that I would probably come to an end," Erhard Schiel recalls. He was brought by ambulance to the Husum clinic and landed directly on the operating table. "I am very, very grateful to Dr. Christian Nottebrock and his team. You saved my life and I wanted to show my gratitude.
To enlarge please click on the small photo.