Political art: Donald Trump as narcissist
In his art Erhard Schiel takes a stand, also politically. Already when Donald Trump was elected president of the USA in 2016, Schiel knew how to express his opinion.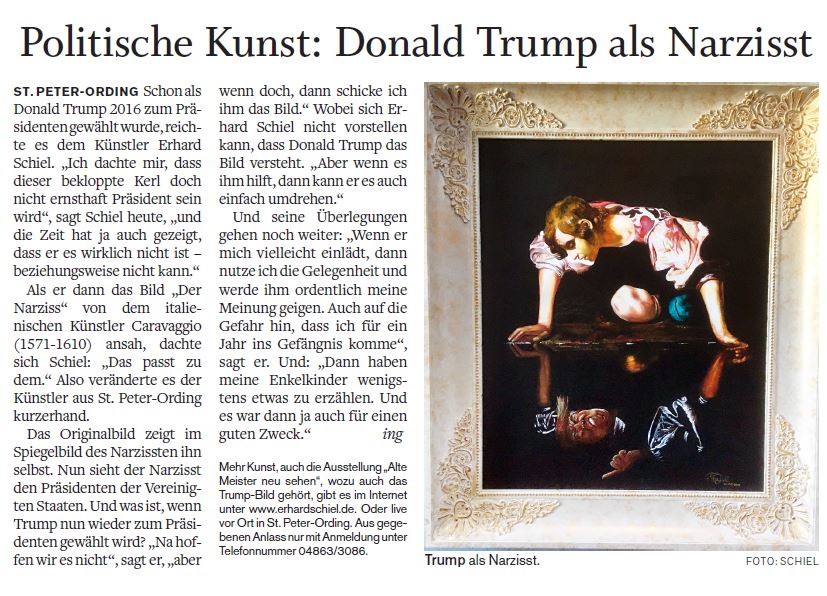 For a larger view click on the two photos below.
More art, also the exhibition "Seeing Old Masters in a new way" is live on site in St. Peter-Ording. Due to the current situation, the exhibition can only be seen with prior appointment by phone at 04863-3086.